Wereldwijven (women of the world) is a network of Dutch women living and working all over the world. On the Wereldwijven blog they share experiences through interviews to inspire and broaden horizons for their readers. Recently they were inspired by Saint Basics' very own Anita! Read the interview with her below.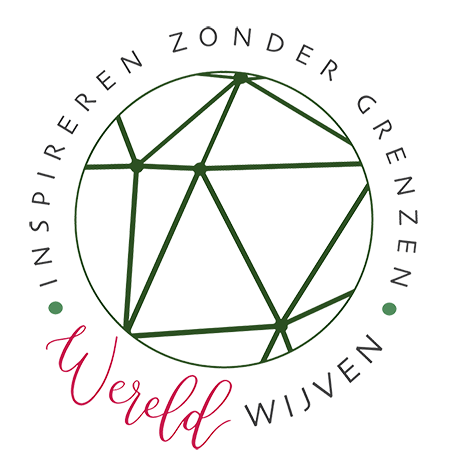 Anita from Saint Basics: Wear clean underwear every day, and change the world bottom-up!
Before she started Saint Basics, Anita spent years working at various offices, first as a receptionist, and later as office manager. When she no longer found this work fulfilling, she followed a different passion: according to Anita, food is a great way to connect people. She started her own catering company Meer-dan-Lekker (More-than-Tasty).
"Her life motto? Wear something positive- it always fits."
In this role she strove to surprise people with delicious and healthy food, full of flavour and creative combinations. A little while later, Saint Basics crossed her path. A beautiful, sustainable brand that, just like Meer-dan-Lekker, fits an aware and healthy lifestyle. She is now based in Portugal, from where she and her partner have been running their company Saint Basics since 2013.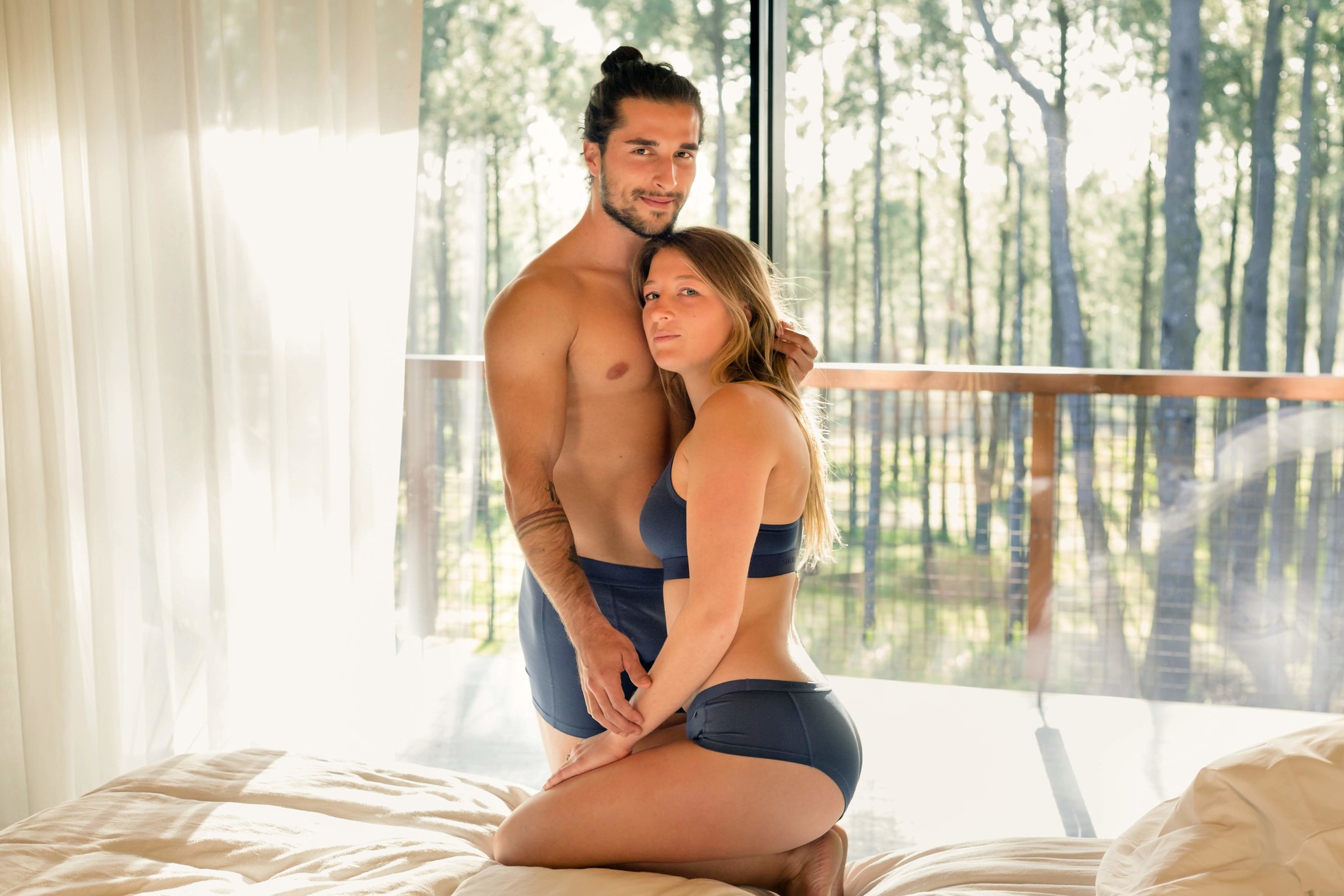 Living and working in Portugal
Life in Portugal is much more relaxed than life in the Netherlands. It's a bit of a stereotype, but running late is more the norm than an exception. The speed of life is just slower and calmer here. People still take time for each other. We live in the north of Portugal, and are surrounded by tranquility, beautiful surroundings, and lots of space. And many very friendly people.
Why did you start Saint Basics?
The clothing industry is one of the most pollutant industries in the world, with widespread abuse. Child labour and exploitation are unfortunately still very common. We wanted to offer a positive alternative.
So literally put on clean underwear every day and change the world bottom-up! Our goal is to make the most feelgood basics in Europe. We want our customers to start every day with a good feeling, about what they're wearing, how they look, and the choices they're making.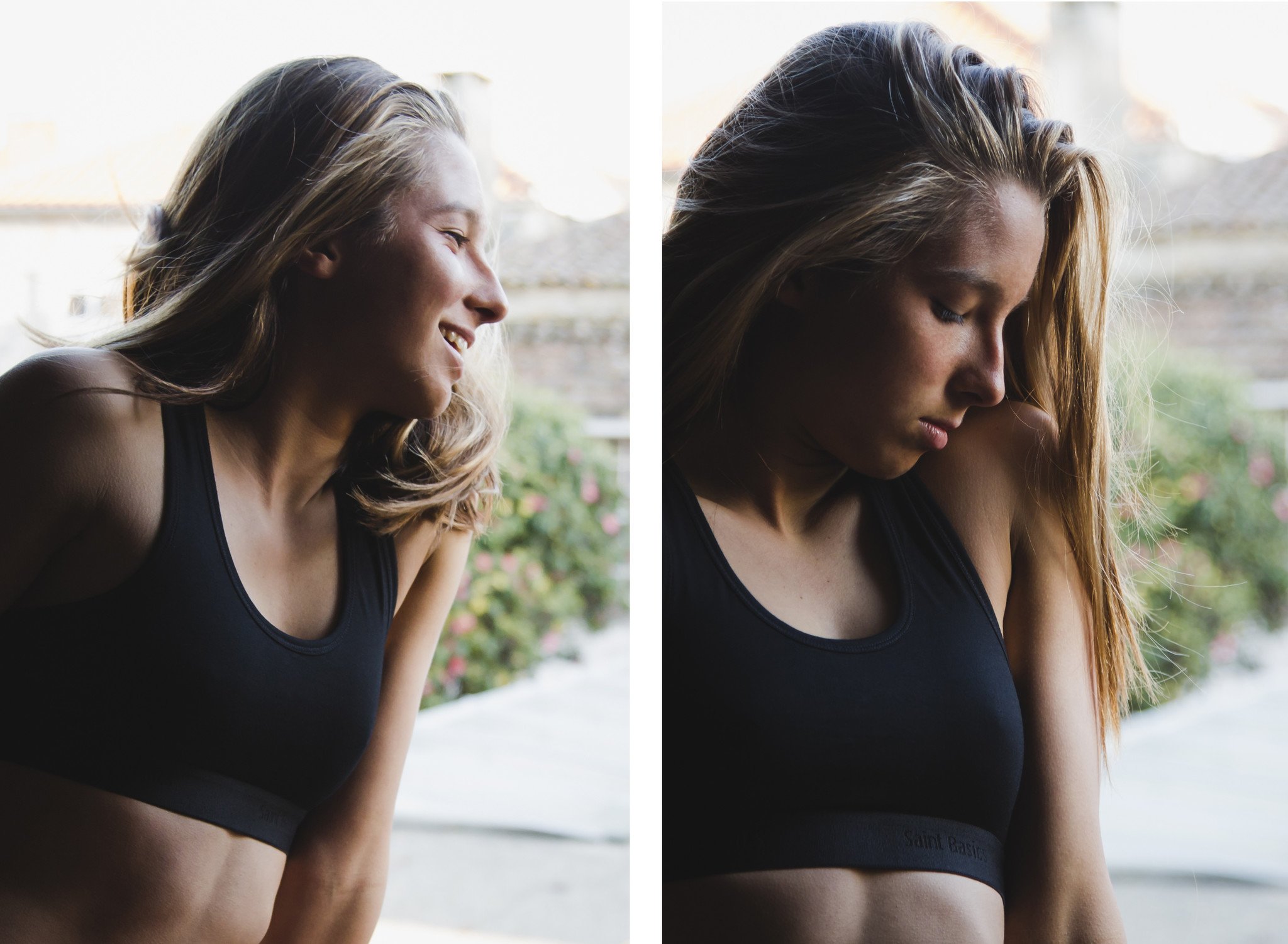 "Literally put on clean underwear every day and change the world bottom-up"
What about sustainability?
Sustainability is incredibly important to us. According to Rank-a-Brand we have been the greenest brand of the Netherlands for seven years running, which we are very proud of! We have two types of basics in our collection. First, we have products that are made from eco-cotton, which carry the GOTS mark of approval. This is the strictest quality mark available, and looks at your impact on the environment, health, social standards and safety.
We also make products from eucalyptus (the official name is Tencel™ lyocell). These products are made in the same factory, by the same people in the same work environment. We chose this fabric because it's incredibly comfortable, as well as being the most eco-friendly fabric to produce clothing with.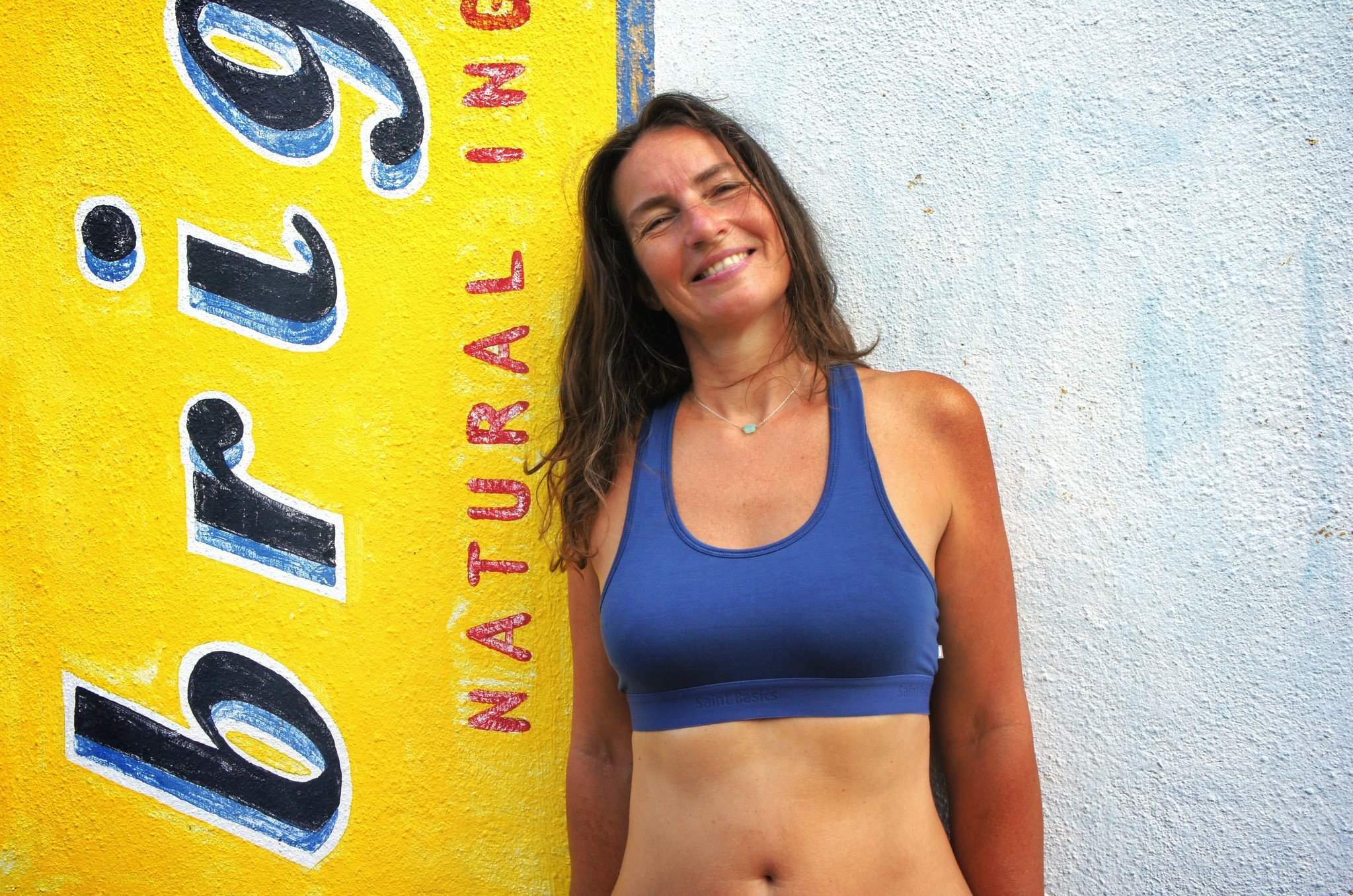 And Fair Fashion?
We don't do fashion, so we don't have alternating (seasonal) collections. We make basics, and use timeless colours and patterns for that. When we want to add something new, we ask our customers for input to see what the main demand is. We are currently selling an up-cycle shirt in a pre-sale operation. We won't start producing the shirts until the pre-sale period is over, so that we know exactly how many we need. This is how we try to avoid ending up with unsaleable stock.
What is Saint Basics' impact, and how do you measure this?
Good question! By choosing eucalyptus as raw material, we are reducing our carbon footprint considerably. This is because eucalyptus is way more eco-friendly to produce than cotton. We are also in the process of measuring our own CO2 emissions, water and energy consumption. We also have our customer reviews. On Trustpilot we now have a happiness score of 9.2.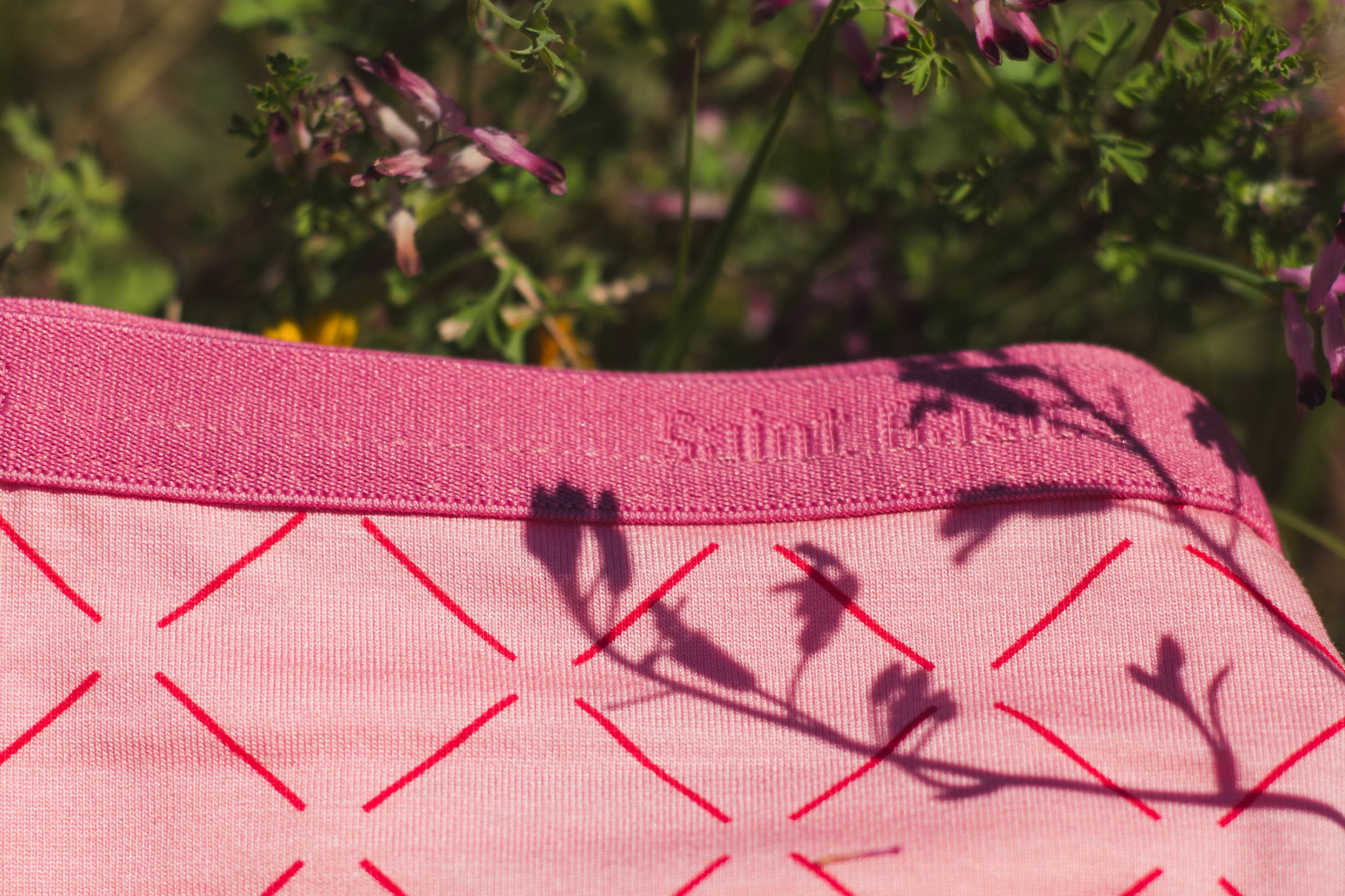 When will Saint Basics be a success to you?
When we're the most likeable, social and meaningful company in Europe.
Our strategy is to grow by slowly expanding our collection. For example, we are currently working on a yoga collection, and we will also be adding socks in the near future.
What's the best advice you've ever received?
The best advice I ever had was: Believe in what you do, and stay true to your values and principles. The advice I would like to give to others comes down to the same thing: Follow your heart and do what you believe in!