Did you know a lot of clothing gets destroyed before it even gets worn once? Because it has a minor production error, or it just hasn't been sold before the collection changed. What a waste, right? The ladies of Labels for Lesvos agreed, and have found a wonderful solution: by collecting this unwanted clothing they are helping refugees in Lesbos. Not long ago we donated a large amount of underwear, and Dagmar told us more about the project. Read along with us!
Nice to meet you Dagmar! What can you tell us about yourself? 
My name is Dagmar Holtman and I am a freelance writer. I live in Amersfoort with my boyfriend and two children. Together with Floor, Maartje, Charlotte, Anne-Marlijn and Maaike I have formed Labels for Lesvos, a volunteer organisation that collects clothing for refugees on the Greek Island.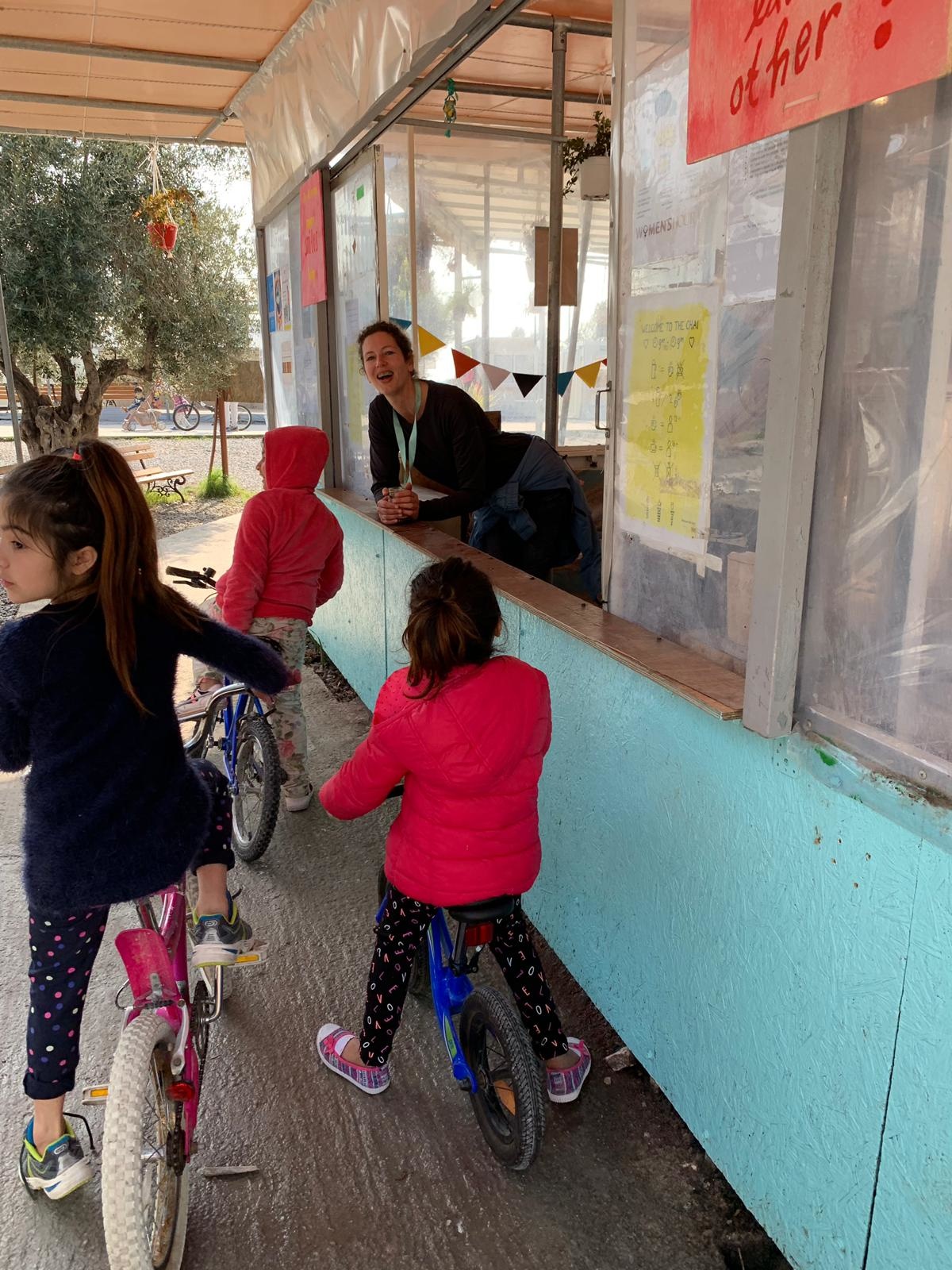 What a great initiative! How did that come to be?
Last February I flew to Lesbos with 4 other people to do volunteer work. We did this through the organisation Because We Carry, who send volunteers every week to help out with daily tasks. The refugee camp we went to is called Kara Tepe, which houses around 1,500 people. Most have lost all of their possessions by the time they get there, so we try to help them get back on their feet. On arrival they get 3 sets of clothing from the shop in the camp, plus one new set every 3 months. This really makes you stop and think about what's in your own closet! 
When we got home this gave us an idea. Companies in the Netherlands have lots of clothing that they can't or don't sell, but that is still brand new and perfectly usable. The thought of having so much waste here and such a shortage there didn't quite compute for us. There had to be a better way! That's how Labels for Lesvos came to be.  
Last year you went to Lesbos yourself to help refugees. What was it like for you?
In Kara Tepe everything is very well organised. People live in Isoboxes (a type of container, known as 'caravans'), and it is fairly safe and sound. They have a small school for children from age 6, a hairdressers and a beauty salon. This may not sound very necessary, but it reminds these people that they are human too. What struck me most is how positive the residents were. They have been through so much, but they don't let it hold them back. We have met many inspiring people who work hard to make something of their life. They find themselves work and odd jobs to do, and do volunteer work to give their lives as much structure and meaning as possible. This was beautiful and very inspiring to see, and it's great to be able to help these people keep their dignity.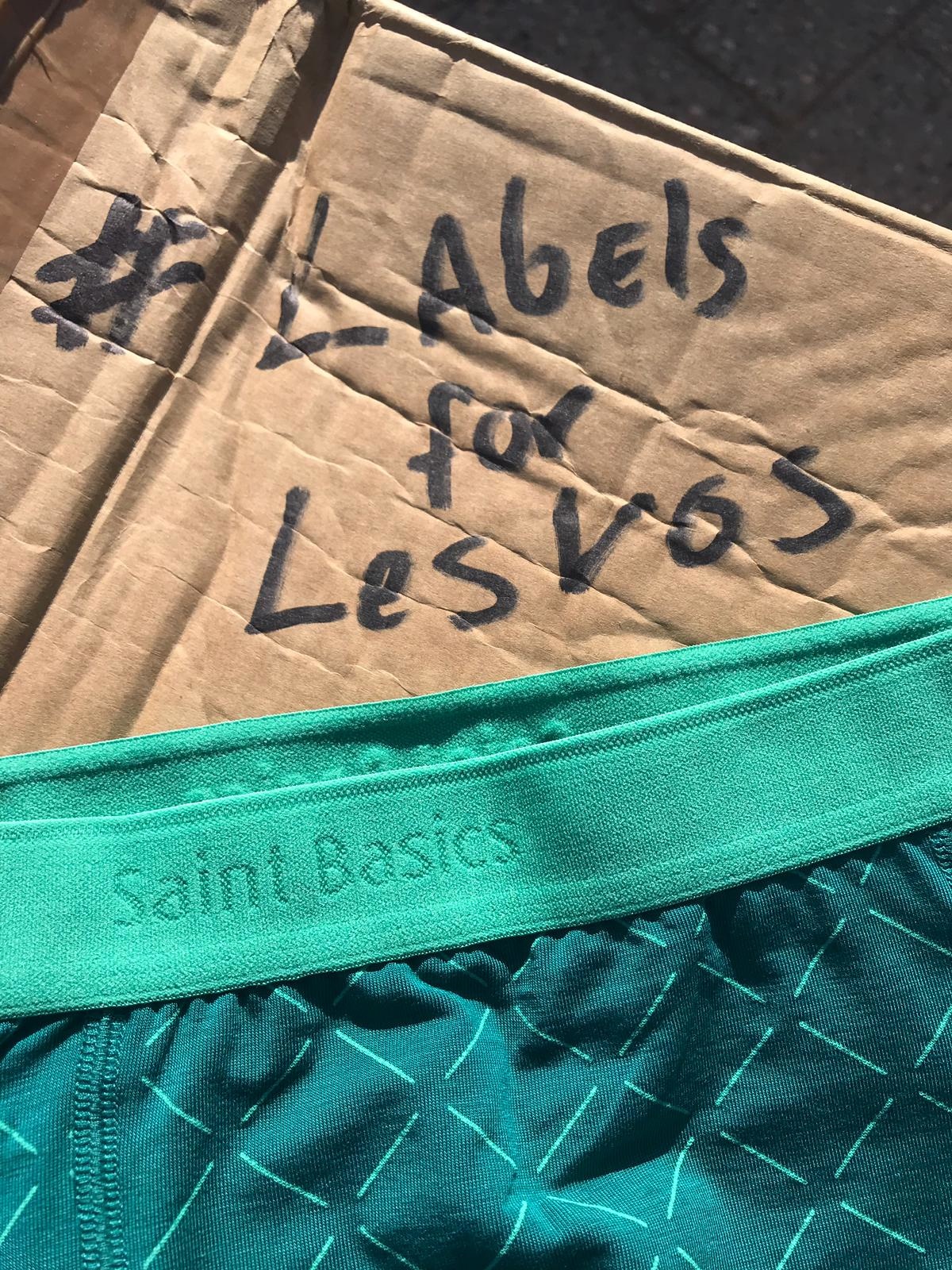 Why is it so important to help the refugees?
Everyone who lives in the camp comes with a story. Most of them have been through very tough times. These people are in constant danger at home, and risk their lives to get out because it's still better than staying where they are. The suffering that awaits them gets taken for granted and there is no room for planning ahead. Many people come through Turkey, where they stay as long as they can until they have to move on. Lesvos is only a few miles from the Turkish coast, yet a lot of people die during the short crossing. The weather in February wasn't too bad, but every time you saw a storm coming in you knew boats would sink and people would die that night. The ones that do make it have already been through too much, and deserve to feel like valuable members of society. Once they are safe, small things like pretty new clothes or a new hairdo can do a lot to improve their self-esteem and help them to stay positive. 
You're going back next year. What do you hope will have changed in the meantime?
Of course I hope the people I met last time are no longer there. That would mean they're a step closer to a residence status and a normal life. These people have had to give up everything, and have been subjected to unimaginable conditions. That's why those little choices are so important. About what they wear, how they look, and how they can live a life as normal as possible. I also hope to get a little more insight into what it means to these people to have these choices. I'm especially curious to see what it will feel like to come back.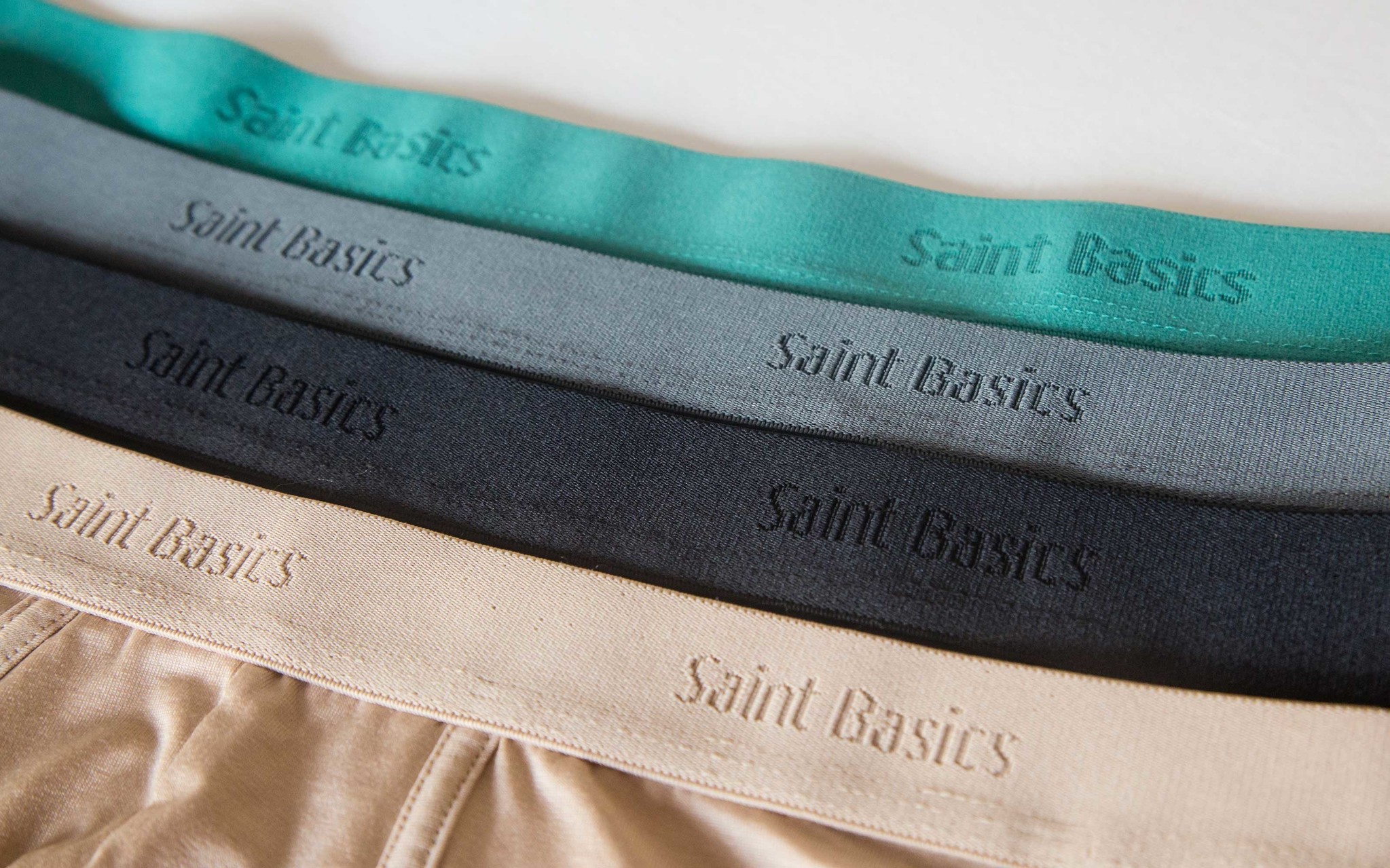 What can people do to help refugees themselves?
There is always a need for volunteers. You can help by approaching organisations like Because We Carry. There is another much bigger camp on Lesbos, Moria, which is stationed in an old prison. Living conditions there are much worse. Because many of the 13,000 residents don't feel safe inside the prison walls and are currently living outside in tents. The organisation Movement on the Ground is working very hard to provide essential structures before the cold winter months hit. With sturdy festival tents, a power supply and basic services they hope to introduce a better infrastructure. 
There is also a lot that can be done from home; like raising funds or supplies, donating, or just making people aware of the situation. Every little bit helps, and everyone has their own way of doing something. We have had a huge amount of positive responses from clothing companies, and have experienced a real 'what's mine is yours' mentality. It's so good to know that even as an individual, you can approach small as well as big companies, and still achieve a lot. Together we're making the world a little better for everyone!
Thanks for being a Saint Dagmar!