Since the very beginning in 2009, Saint manufactures according to a GOTS-certified process. This is a very strict environmental, health, safety and social standard. First we worked under the GOTS license of our manufacturers. But for some time now, we have had our own certification. And we are proud of this. No GOTS, no glory!
Each time we produce clothing, we receive a transaction certificate that guarantees that all participants in our chain, from cotton farm to fabric maker, paint manufacturer, sewing workshop and distributor have complied with the rules of the leading Global Organic Textile Standard (GOTS). This not only sets standards for organic production, but also for the working conditions, pay and treatment of all employees in the process.
Our certificate is issued by the Control Union, an independent body that monitors compliance with the GOTS standard in each process step.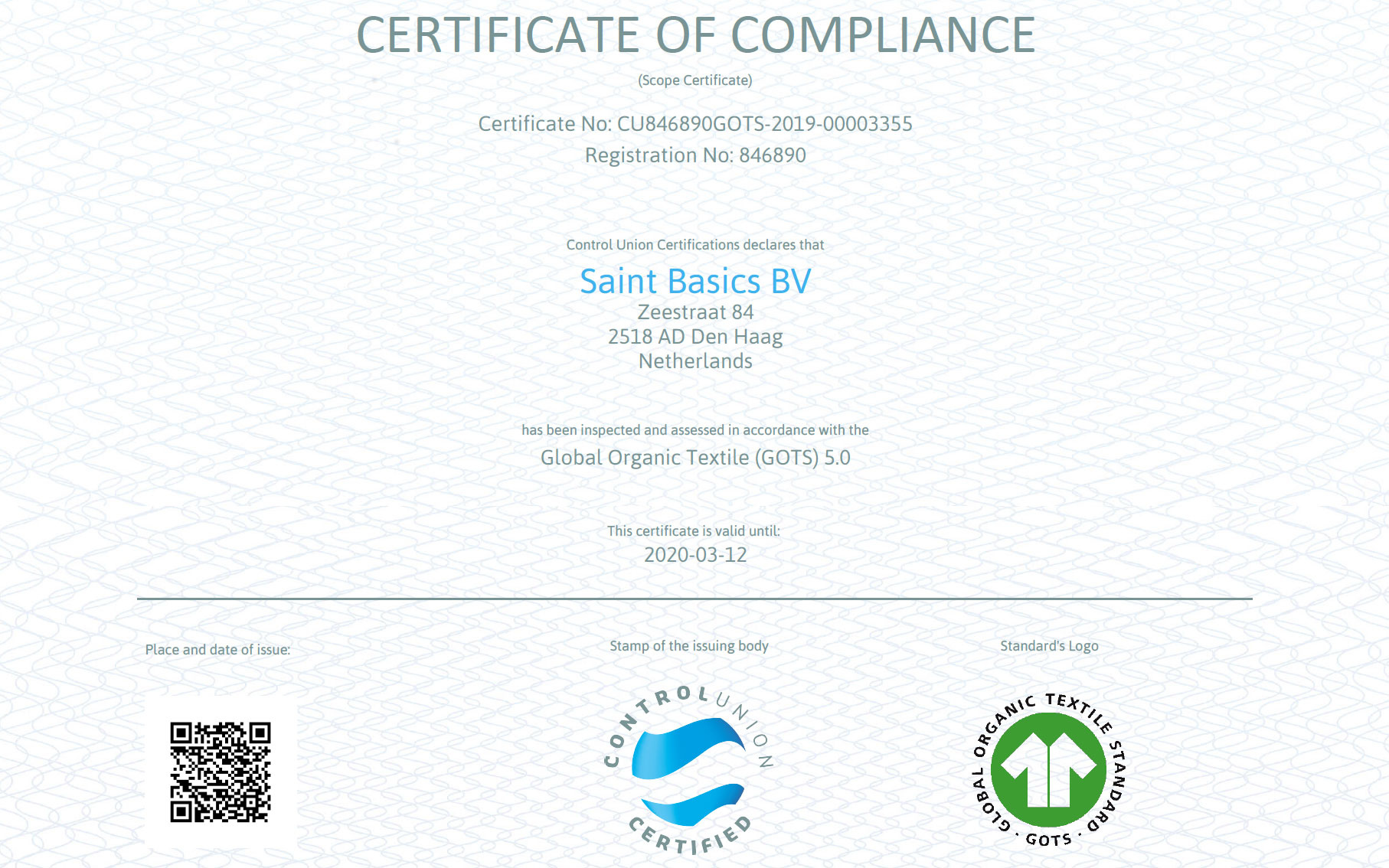 "All chemicals meet the GOTS standards for safety and degradability."
These are the criteria that we live up to:
Environment
Our organic raw materials and products are separated from non-organic substances in all process stages.
All chemicals (e.g. paint, additives and process chemicals) meet the GOTS standards for safety and degradability.
Toxic substances such as heavy metals, formaldehyde, volatile solvents, and genetically modified organisms (GMO) and enzymes are prohibited
Limited use of synthetic substances.
A textile product with the GOTS label 'organic' must contain at least 95% certified organic fibers. The remaining 5% may be synthetic or non-organic fibers, but not of the same fibers as the biological part. We use 5% elastane to keep our products beautiful and in the right shape.
A product with the GOTS label "made of ..% organic" must contain at least 70% certified organic fibers. The remaining 30% can be non-organic fibers, but with a maximum of 10% synthetic fibers (up to 25% for socks, leggings and sportswear).
If necessary, bleaching has to be done with oxygen (we do not bleach incidentally).
(paint) Substances with possible carcinogenic components are prohibited
Printing methods which make use of volatile solvents, plastisol, phthalates and PVC are excluded.
The use of PVC, nickel and chrome is excluded, polyester should be recyclable.
All participants in the chain have standards and procedures for minimizing waste.
A logbook of used chemicals, energy and water must be kept for wet processes, waste water must be purified.
Packaging shall not contain PVC; cardboard must be recycled and comply with FSC and PEFC standards.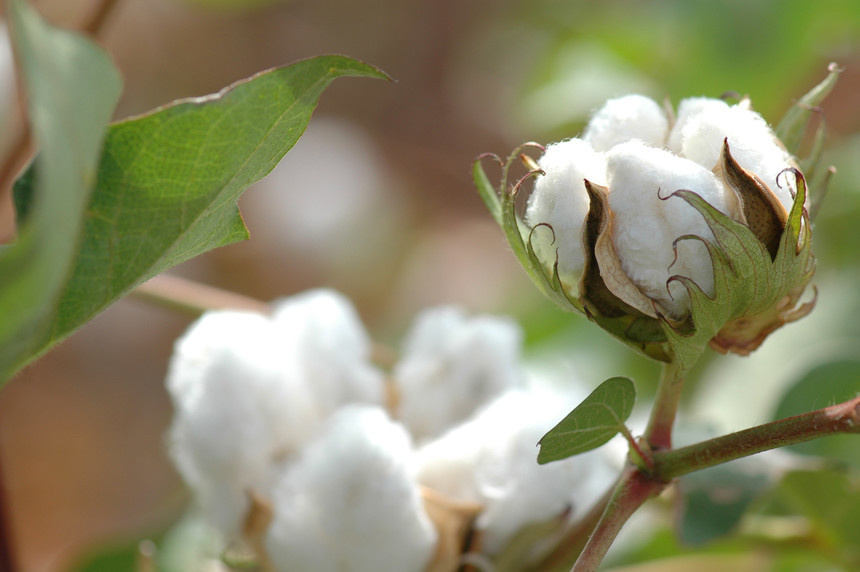 Technical quality and toxic properties
The technical quality (such as friction, air permeability, light and color fastness and shrinkage values) should be of a high standard.
Raw materials, semi-finished materials and accessories have a strict limit for undesirable residues.
"Child labour is prohibited and workers receive fair living wages."
Social criteria
Work is based on free will.
Workers are free to unite and set collective conditions.
Working conditions are safe and hygienic.
Child labour is prohibited.
Employees receive fair compensation with which they can provide for their livelihood.
No excessive working hours.
There will be no discrimination.
Employees can count on regular work.
Workers are treated humanely and with respect.
Want to know more? Please refer to the GOTS website.