Are you dying to go on holiday, but is the thought of the polluting journey bringing you down? We can help with that. By packing our clean, CO2 negative basics you can compensate some of your holiday footprint!

Uhm.. what does my underwear have to do with my holiday?
After the last few years everyone is so ready to travel again. But we probably don't have to tell you how polluting it is when we all go on holiday. Whether it's by plane, boat, or car, the amount of CO2 emissions is huge. So how do you compensate for that without giving up some well deserved holiday time? By choosing our basics for example.

We're CO2-negative!
Did you know that thanks to all of our sustainable efforts we're CO2 negative, and our savings add up to 20 return flights between Amsterdam - New York? So the underwear or shirt you pack absolutely does make a difference!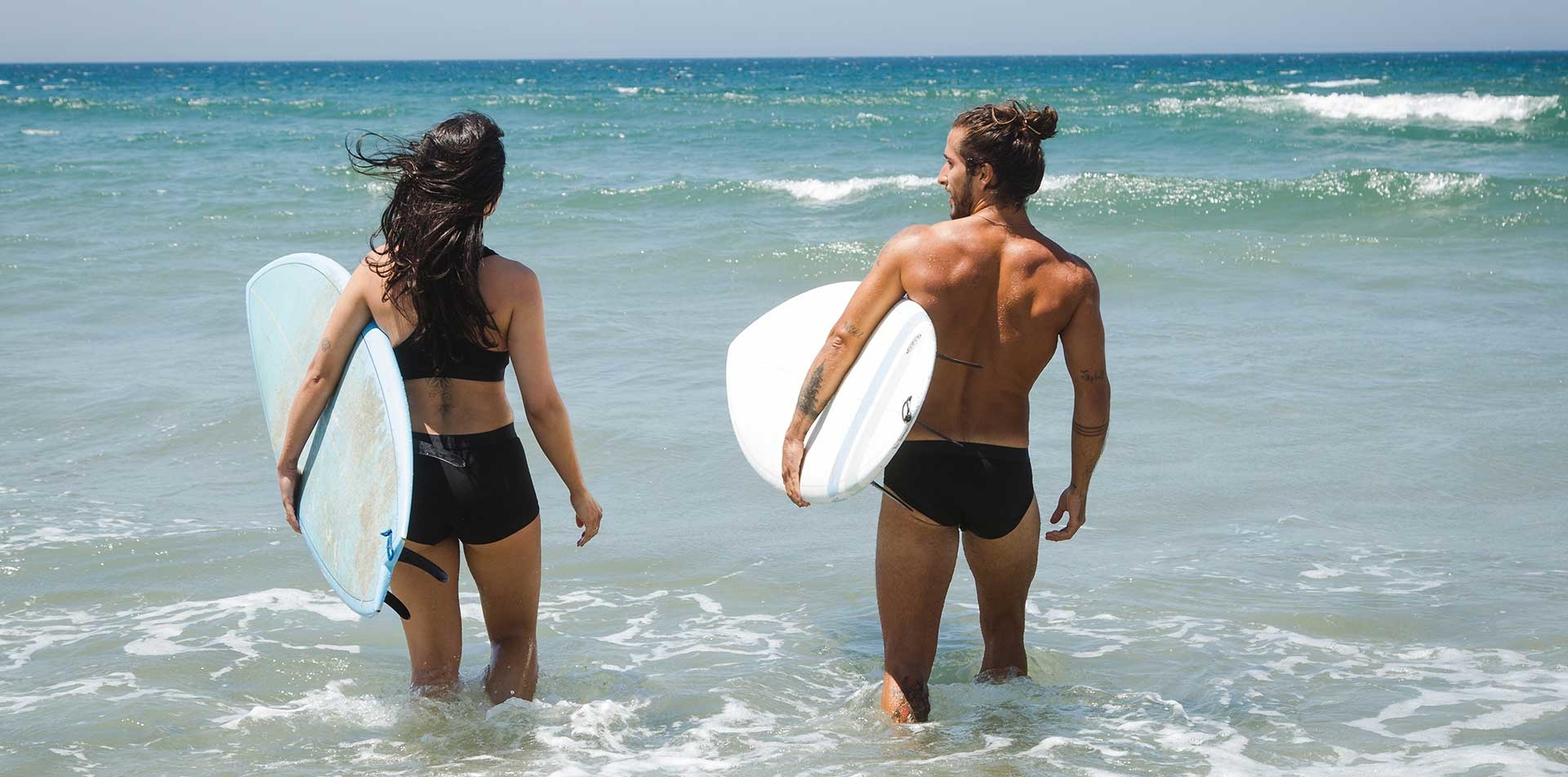 "The amount of CO2 we save equals 20 flights back and forth between Amsterdam and New York."
Ok, so how does that work?
By choosing a very sustainable production process we emit around 8,000 kg per year, that's already 84% less than average! And to offset the remaining amount we plant trees in Nepal. And this is where it gets good: These trees compensate for 46,400 kg CO2 a year, which makes us 38,400 kg CO2 negative! That, as we already told you, is enough to fly to New York and back 20 times (although we recommend not doing that ;-)


What does that mean for you?
That you can reduce your CO2 footprint massively by simply putting on your Saint Basics underwear or shirt in the morning. If you do that every day, you're offsetting a huge amount of the emissions caused by travelling. 
That's a nice thought, are there more benefits to this?
Oh yes! Our basics repel smelly odours, so your shirts will stay fresh. That means you can pack nice and light, and save yourself a lot of stress at the airport. They're also supercomfy, so you can discover your new surroundings without a care (tip:
our activewear
is ideal for the occasion). And we keep our designs simple so you can combine them into new outfits every day. So, are you ready? We are!
Want to learn more about climate change? Check out 
Ecowatch
!