Sailing towards sustainability
Ever seen a ship full of happy sustainable Saints? You could if you followed the Race of the Classics in Spring 2017! The good ship Oban had a crew of 24 students of Wageningen University & Research. They sailed under the motto Sailing towards Sustainability. And they looked fantastic wearing our basics!
Before they set sail, we were allowed on board to photograph the crew. A great opportunity too to talk to one of the crew members, Lidia Thelen.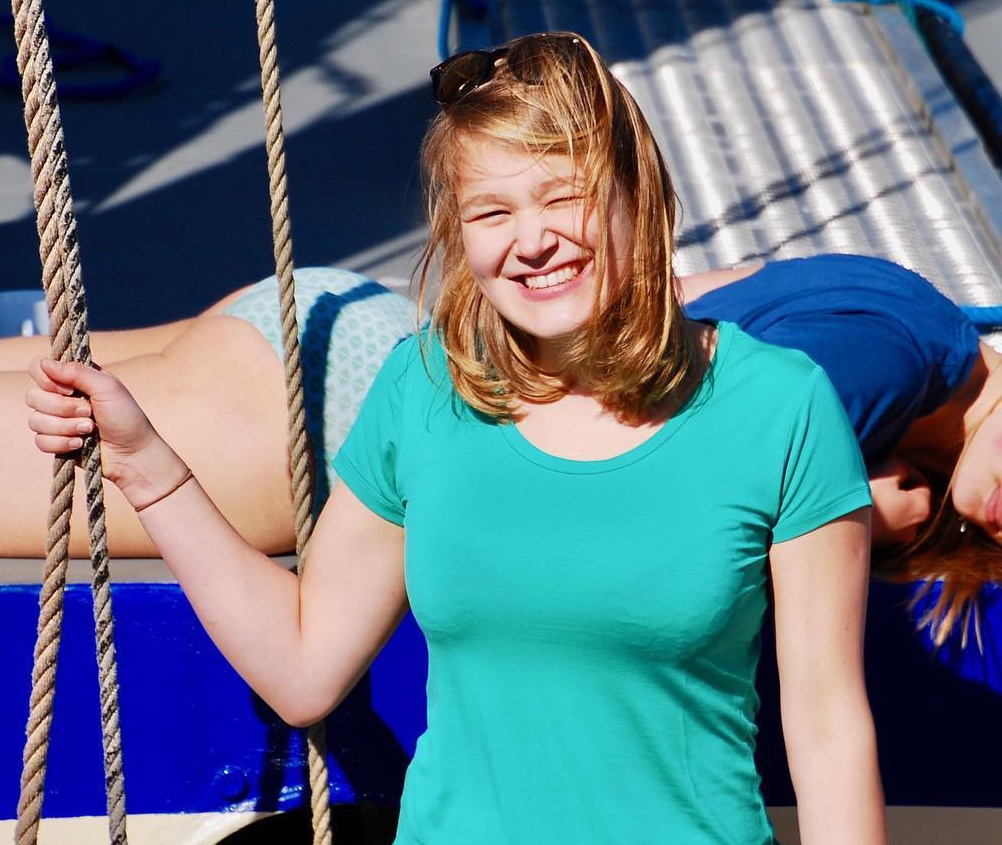 So what can you tell us about yourself?

I am 20 years old, born in Utrecht but lived in St. Petersburg until I was eleven. My father is Russian. Now I live in Wageningen and study Economics & Policy, which I happen to like very much. Besides this, I'm an active member of several committees, do a lot of sports and I'm on the Argo rowing team. As a person I'm a little clumsy, trying to do things too fast, making me drop or lose things. I plan too much (but I'm learning to do things more spontaneous) and I'm also a bit of a perfectionist. I like to do things with friends. What makes me happy is nice weather, a great night with friends, good music and good food. I get cranky around spoiled and whining people.
You're sailing on the Oban for The Race of the Classics, how did that happen?
On a day in October, when I was at the University, I found flyer from Team Wageningen University. I got so enthusiastic that I sent an email straight away. I happen to like sailing but hadn't done it for a while. This seemed a great opportunity to pick it up again. I also just moved to Wageningen and this seemed a great way to meet new people. So I 'applied' and became a team member!
aInR-ZKh7F8
Your motto is 'Sailing towards sustainability', what does that mean?
One of the goals of The Race of The Classics is to connect students with companies. Since Wageningen University is all about sustainability and the environment, we want to transfer our ideals to the rest of the Netherlands. We specifically approached sustainable and organic companies, amongst other things to get our clothing sponsored. That's why it's so cool that we can work with you!
You're wearing our basics, why is that such a great match?
We aim to draw more attention for sustainability and the importance of conserving te environment. And you are the most sustainable clothing brand in the Netherlands, so I think it's pretty obvious why your basics are perfect for our mission.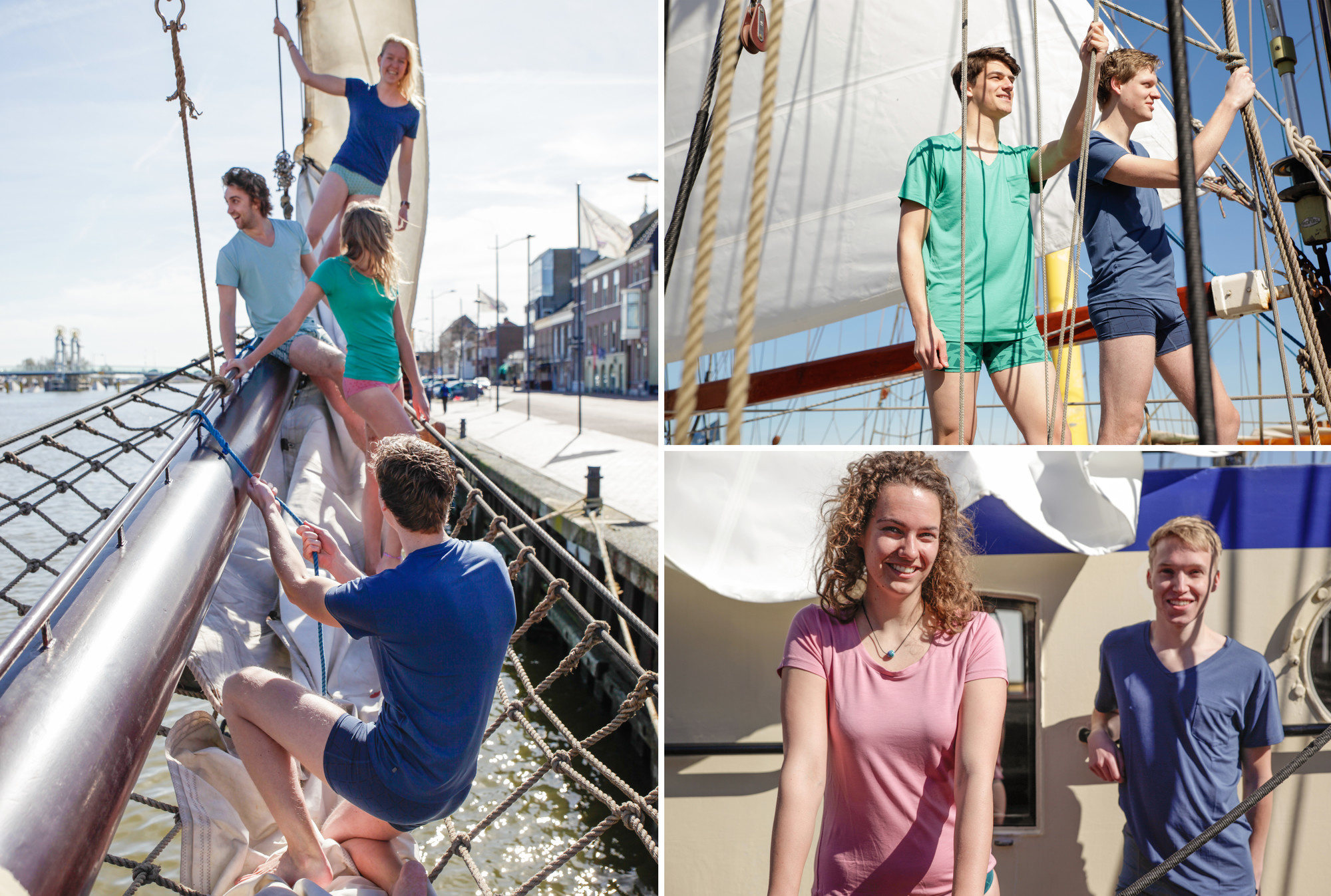 What do you hope to encounter on your journey? And what rather not?

I hope for fair weather and a great view over the ocean with all the other sailboats. I also hope to get closer as a team. What I don't want to experience is a storm or lots of rain. On the other hand, the absence of wind would also be a bummer.
"We consume way too much and are throwing lots of good food and clothes away too easily."
What are your personal ambitions or passions?
I'd really love to see more sustainable, child labour-free and slave-free products on the market. I also want to battle overconsumption. We consume way too much and are throwing lots of good food and clothes away too easily. This is not good. We're exhausting the planet. We cannot continue like this. So we have to drastically change our ways, including how we think and act. Actually, we have to stop behaving like spoiled brats. I would very much like to make people aware of this. I also want to fight child labour.
What's at the top of your bucket list?
Going to Iceland! And I can count myself very lucky, because after the summer holidays I can cross this off my bucket list. But that's not all: I also want to go to Lake Baikal, the biggest lake in Russia. And to the Grand Canyon. And go bush camping in Canada. Just travel a lot. And some day, when I've finished my studies, fight for my ideals. I don't know how yet, but I will.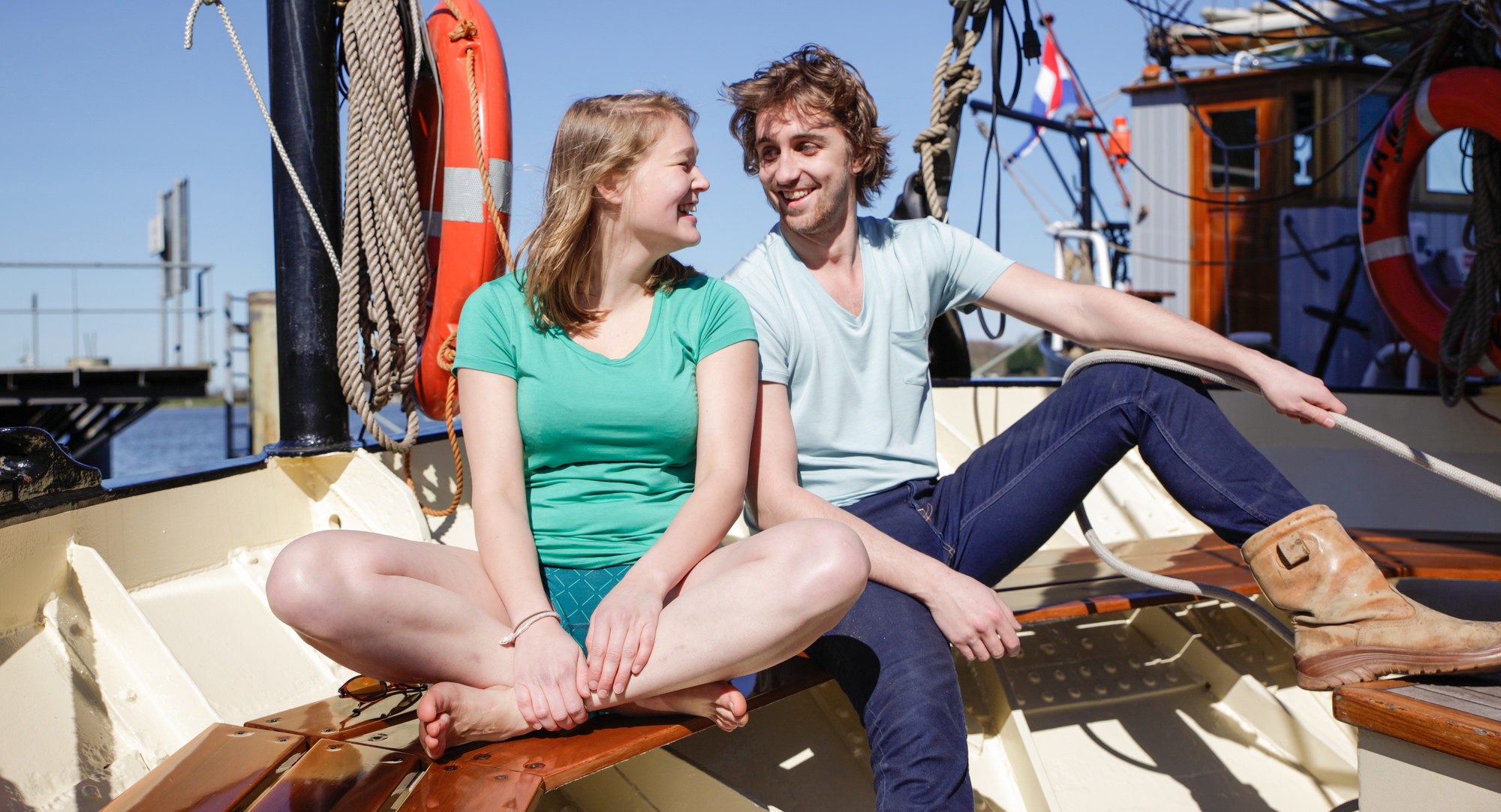 How and where will you be in 3 years?
Still studying in Wageningen probably. I think my bachelor will take me 4 years, because I have a lot of activities besides my studies. Or maybe I'll be in my year between bachelor and master. Then I won't be in the Netherlands, but somewhere in Canada, the United States, South East Asia or Russia.