Our super soft natural fabrics are made by Impetus, our producer near Barcelos in Portugal. Impetus produces the fabric and sews the garments. In between these two processes the fabric needs to be dyed, printed and finished. This happens a few miles away at Acatel, a dye house that is part-owned owned by Impetus.
Our fabrics are made with a circular knitting machine, a technology widely used to create large rolls of evenly distributed fabric. Our shirts and boxers are later cut from this material.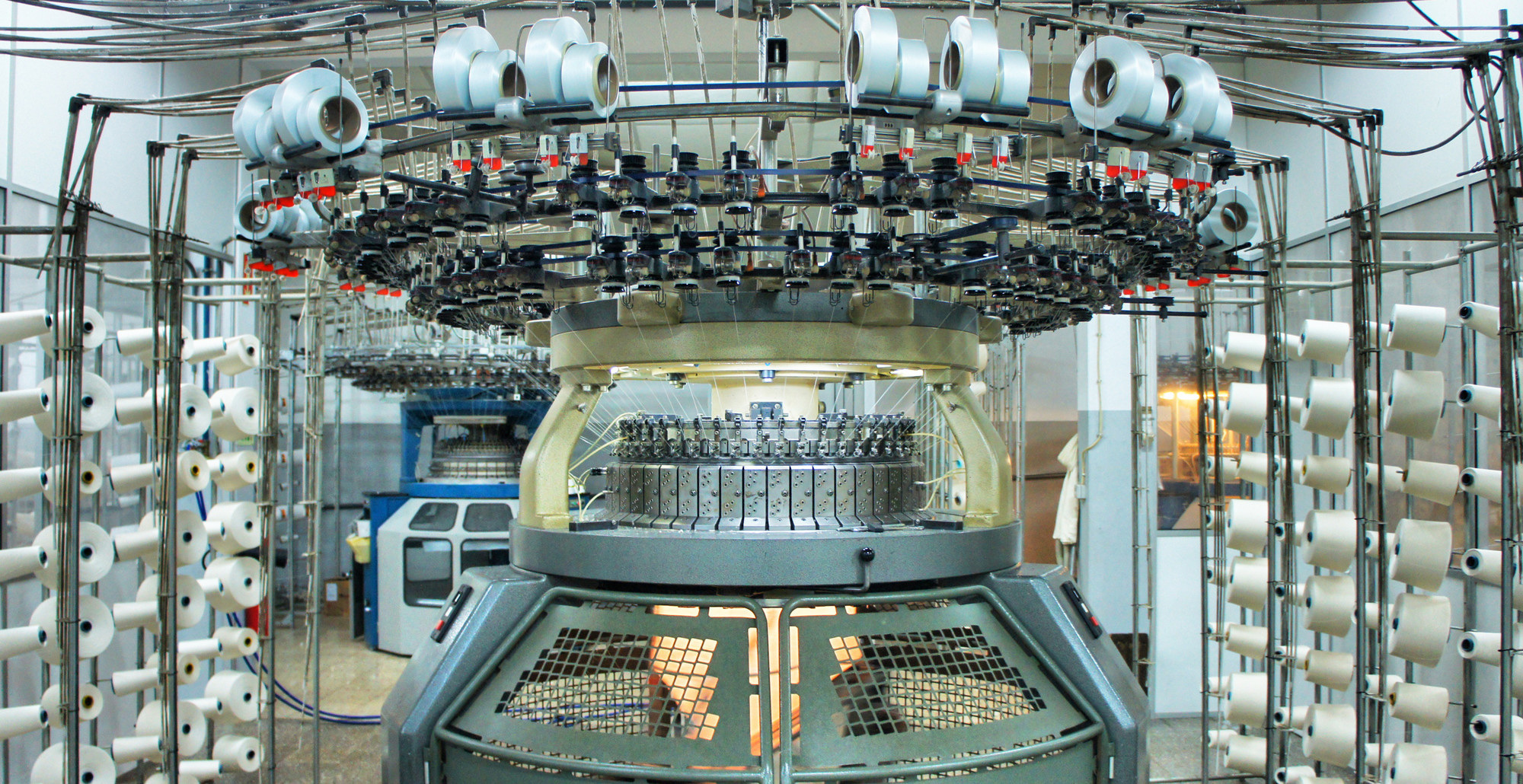 "The quality of the fabric depends heavily on the dyeing and finishing process."
Once the fabric is ready, it is sent to the dye house for colouring and stabilising. This is an important step: it's largely what determines the quality of the fabric. First, the fabric is treated so the elastane doesn't get damaged during the dyeing process. All of our basics, including the white ones, are dyed rather than bleached. This is of course done with a lead-free dye that complies with the strict GOTS standard.
Part of the dyeing process involves steam heating and stretching the fabric in all directions, so that you'll have minimum shrinkage or twisting later on. It also ensures the fabric is well spread (no thin patches prone to wear and tear), and determines the final weight of the material.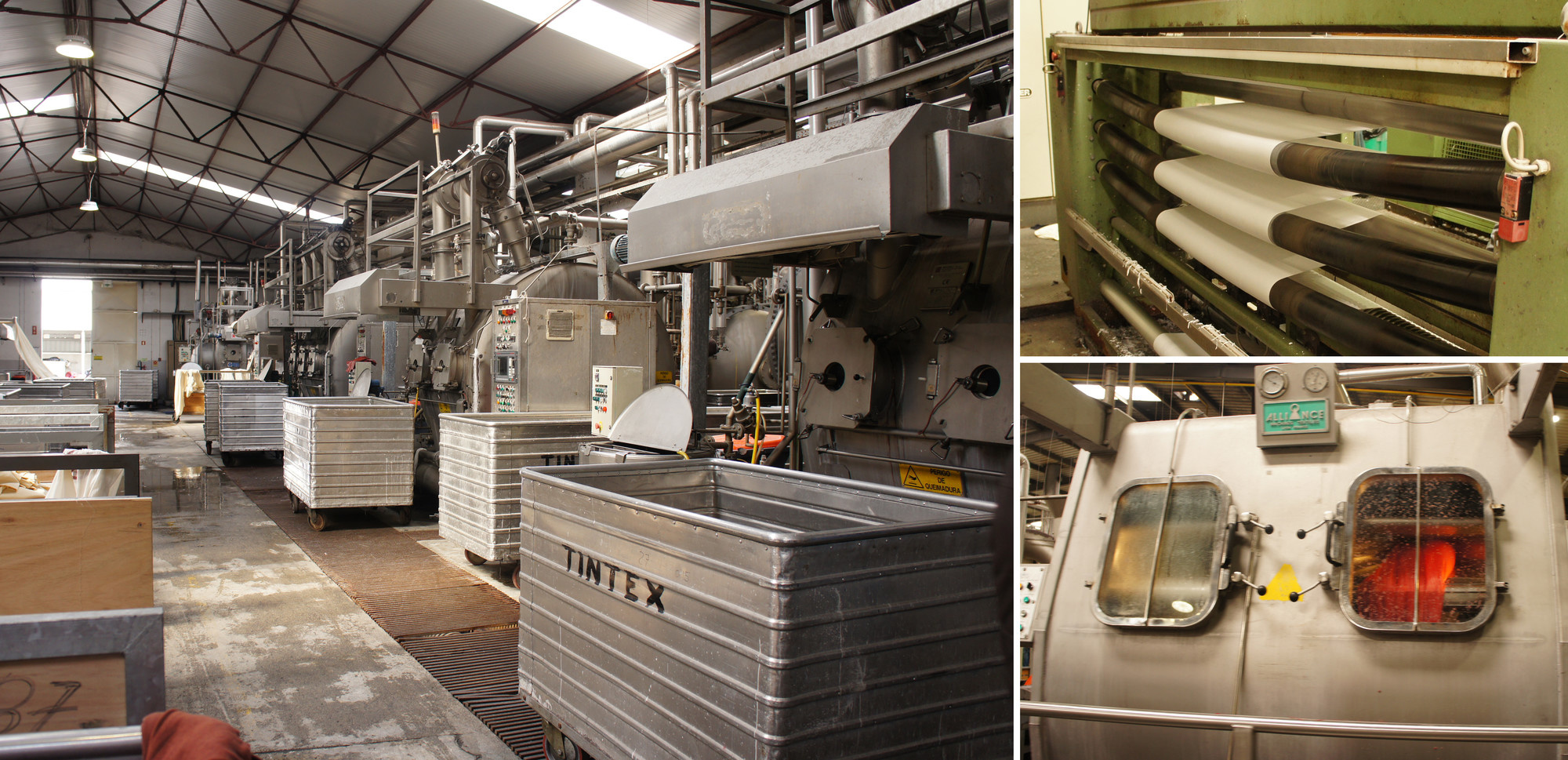 "The techniques we use make our clothes extra durable."
Dyeing and finishing
The end result is a beautiful, soft fabric that is durable and of consistent good quality. Because we use higher quality fabric and more advanced knitting techniques than most other brands, our products stay in great shape for longer.
For most of our fabrics and eco cotton we use a mix of 95% natural yarns and 5% elastane. Elastane is what makes your clothes a good fit, and gives extra comfort. In itself it's not a sustainable material, but it does keep your clothes from losing their shape for much longer. And that does make it sustainable. Impetus is currently working on a biodegradable form of elastane, which we hope to start using soon.
What is GOTS?
GOTS is the Global Organic Textile Standard, the worldwide leading textile processing standard for organic fibres. Any textile product labelled 'organic' by GOTS has to contain at least 95% certified organic fibres. The remaining 5% can be synthetic or non-organic, as long as they are not made from the same fibres as the organic portion.