You're probably aware that we are a sustainable company, but how exactly do we make it happen? Saving water is an important part. Just in the last year we've managed to save 21,823,622 liters! That's enough to fill 145,491 bathtubs, and it's about 76% less than the average usage in the clothing industry.
The right material
We started by getting the basics right. The eucalyptus trees we use are grown on wetlands and are irrigated by rainwater. This way we don't have endless fields that need constant watering. On top of that the fabric doesn't pick up body odours, which means T-shirts don't have to be washed as often. And don't worry, all of our wood comes from FSC-managed forests to minimise any damage to nature and people. Read more here.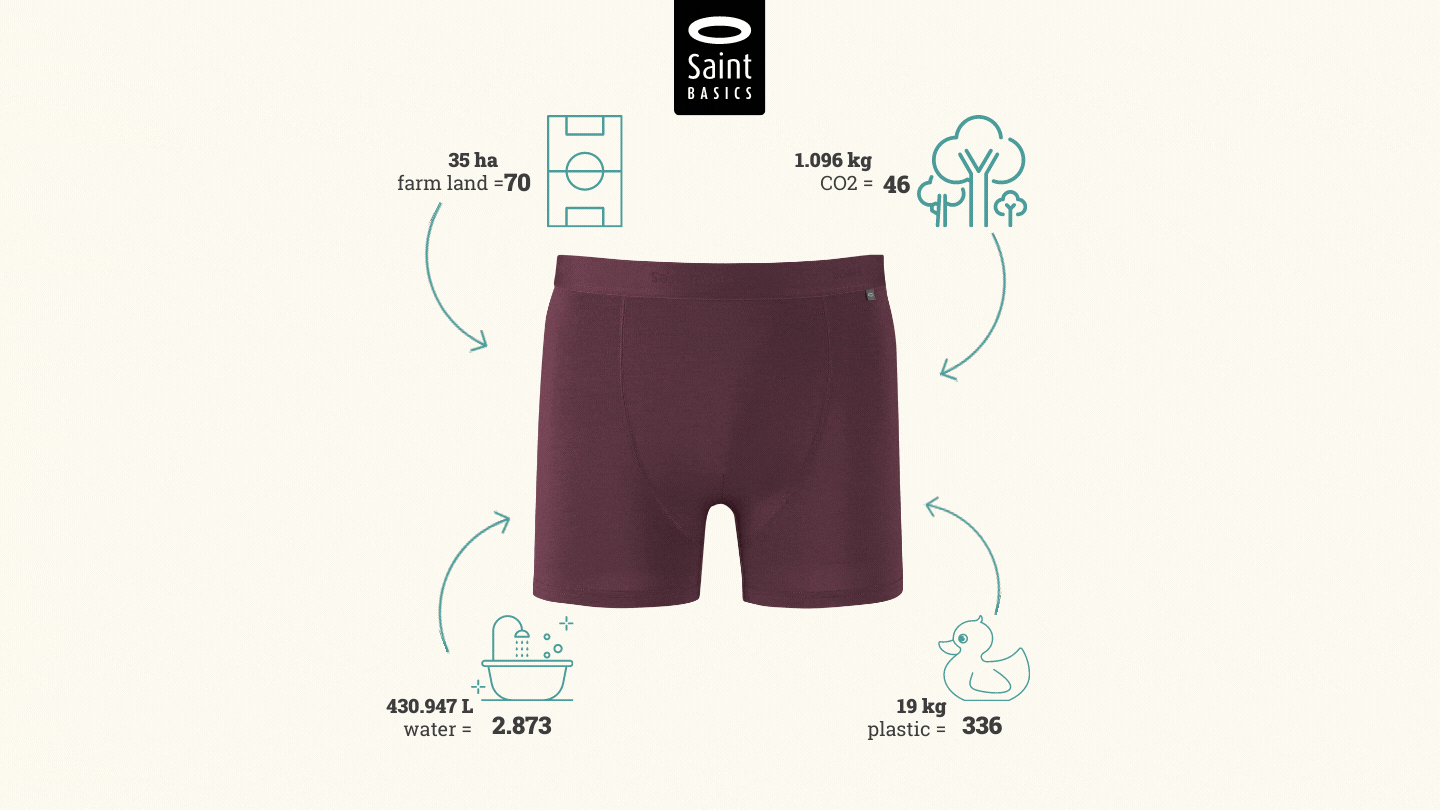 "It's the only fabric made in a zero waste process"
A clean process
One of the biggest advantages of eucalyptus is the production process. It's the only fabric made in a zero waste process, which means it's produced using an organic compound in a closed loop system. The solvent is used over and over so it doesn't get dumped into the environment. It's also much safer for factory workers, as they aren't constantly breathing in nasty chemicals.
A economical factory
Another way we save water is by carefully choosing who we work with. Among other things our factory has its own water treatment system, uses biomass to produce hot water and generates about 20% of its electricity supply from its own solar panels. Together we can make the world a little bit nicer!
So by filling your wardrobe with sustainable clothing you can shop and save water at the same time.