Early 2016 we were one of the first brands to introduce underwear made from eucalyptus*, as an addition to our organic cotton. Soon, our eucalyptus basics started to outperform our classic collection and now it makes for 80% of our sales. So why is eucalyptus so popular? And why do we believe in this product so much?
The #1 sustainable choice
We chose eucalyptus in the first place because it's the most sustainable choice. Compared to conventional cotton, it has a 95% smaller ecological footprint. It also uses 96% less water than conventional cotton. And 80% less farm land. There are other fabrics with excellent sustainable properties too, but they are less suitable for underwear:
hemp, has very hard fibre. Often mixed with cotton to make it softer
linen, same story. Only after several washes, linen becomes softer to the touch
recycled cotton, interesting option but hard to come by and difficult to get a consistent quality
Therefore, eucalyptus is our #1 choice for sustainability and comfort.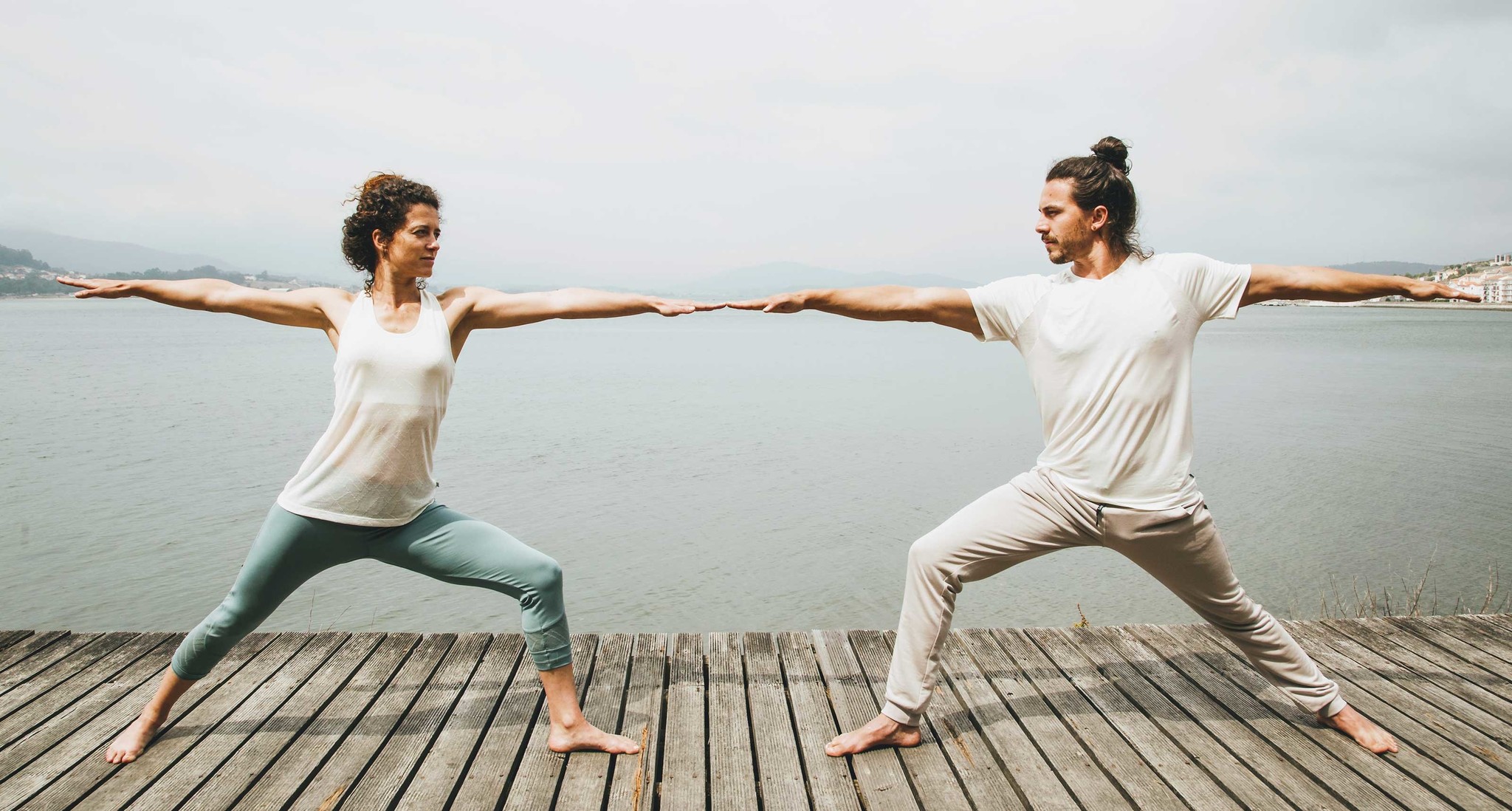 "It's perfect for a sweaty gym or yoga session!"
The #1 comfortable choice
Eucalyptus is silky soft and has amazing natural properties for breathability and moisture absorption. Therefore, the fabric feels light and airy. The fiber has microscopic channels that let the moisture from your body evaporate rapidly. Consequently, bacteria have little chance to develop, keeping you nice and fresh. This makes it the ideal fabric for underwear and activewear. Perfect for a sweaty gym or yoga session!
It supports the forests
Contradictory as it may sound, our eucalyptus helps to protect the forests. It comes solely from FSC-certified plantations, managed by the Austrian company Lenzing. According to the Canadian NGO Canopy, a non-profit organisation that fights for the preservation of the rainforests, Lenzing is the most responsible wood supplier in the world.
The FSC controlled cultivation of eucalyptus actually means that more trees are being planted. This is good news, considering that 30% of wood fibres used in fashion is sourced from endangered and ancient forests.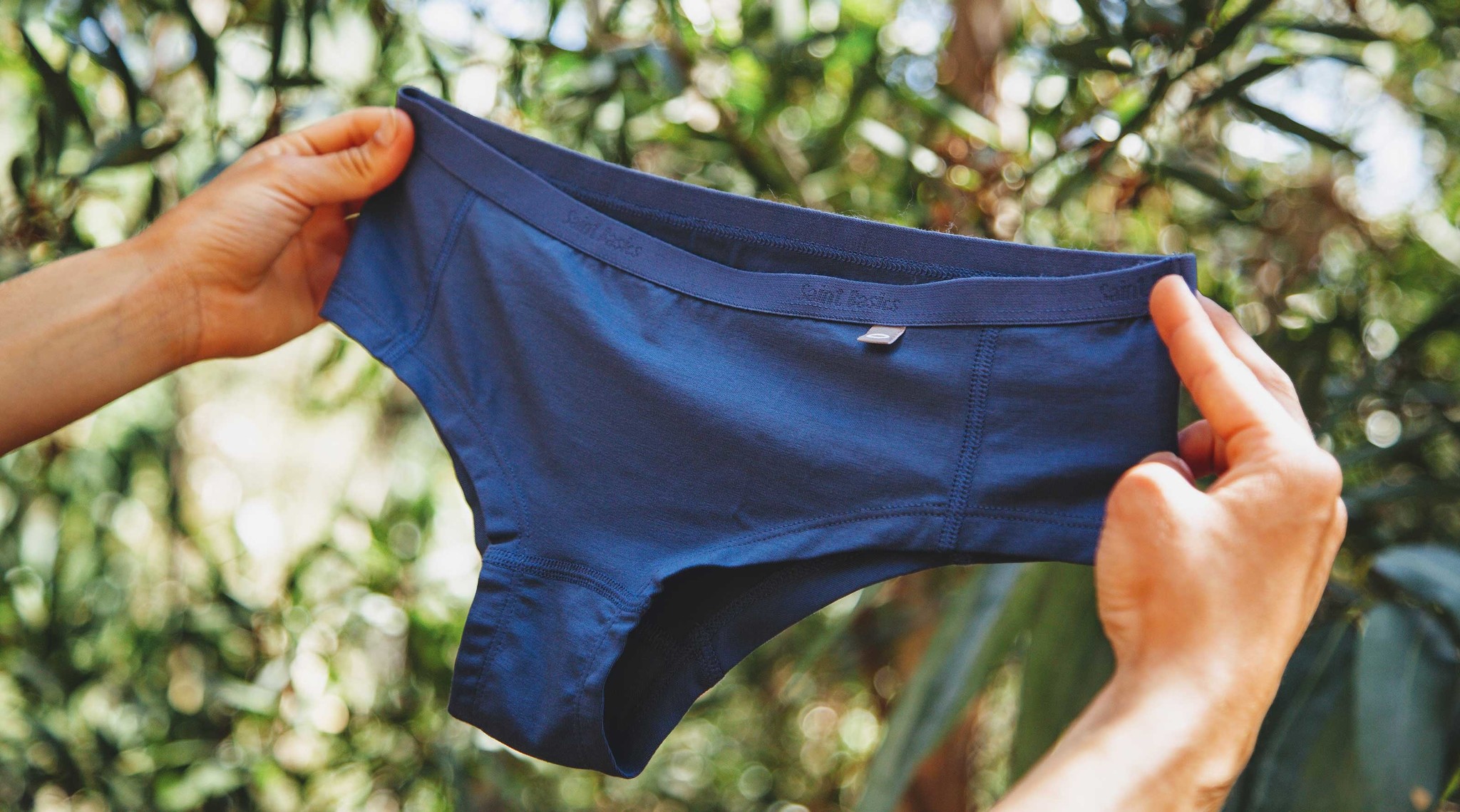 It's made in a zero-waste process
The eucalyptus wood chips are processed into cotton-like fibres in a zero-waste process. Our partner Lenzing AG uses the NMMO process to do this fully ecological and environmentally friendly. It's a closed-loop system, allowing 99.5% of the solvent to be recycled time and time again to produce new fibres and minimise harmful waste. The process is also very energy efficient and 87% of the energy used comes from renewable sources. This unique process, which won the EU Environmental Award, reduces the ecological footprint by a whopping 95% compared to conventional cotton.
Check the eco footprint
It's colourfast
When you look at the eucalyptus fibres leaving the process, you'll notice that they are pure white. This means that no bleaching is necessary before we start dyeing. Because of its excellent absorption properties, eucalyptus also uses a lot less dye than cotton and the colours are long-lasting and vibrant - if you follow the washing instructions.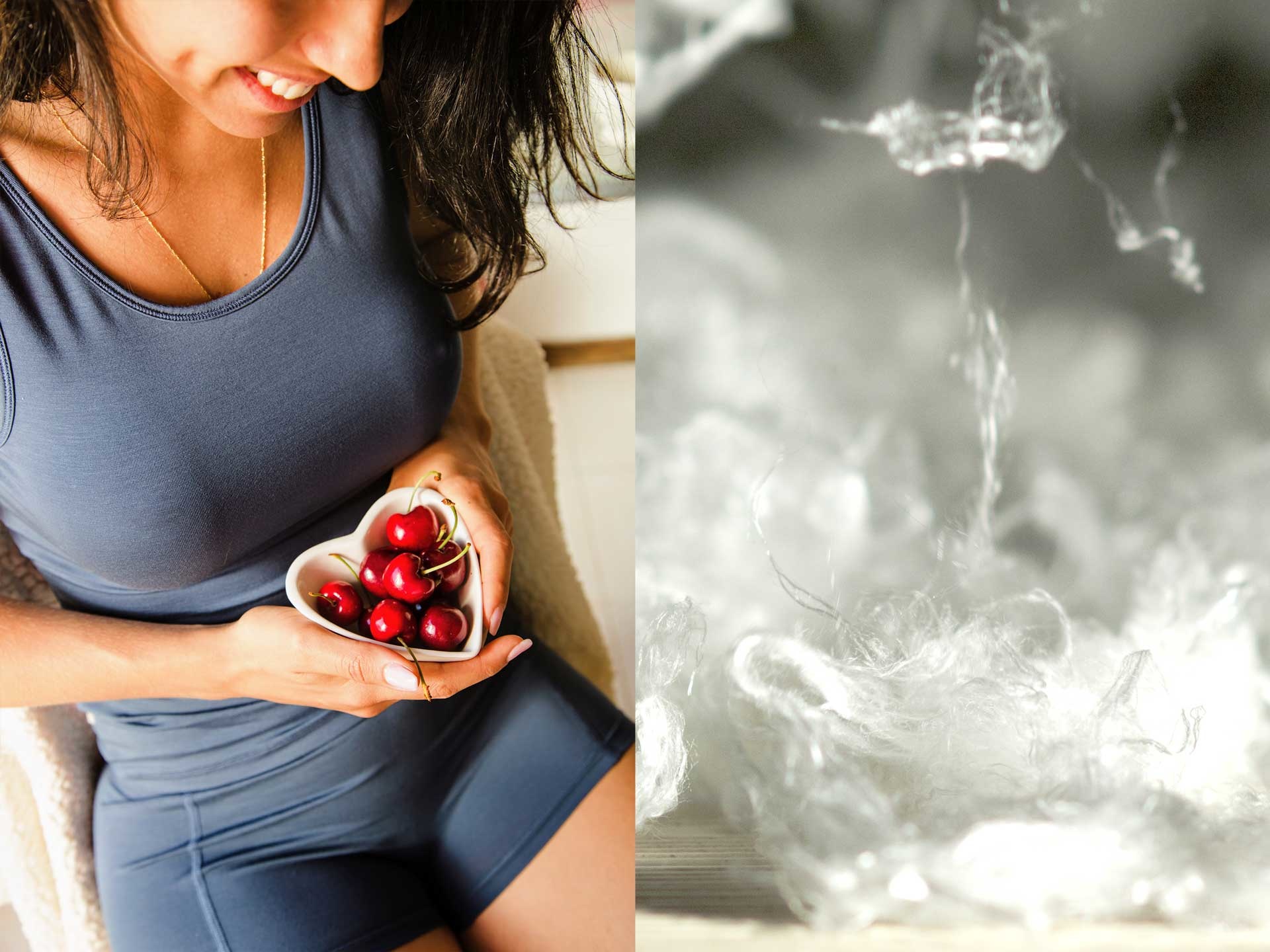 "Invest in high quality, feelgood basics that are good for mind, skin and comfort."
Pricier but worth it
Is there no downside to eucalyptus? Yes, the fabric is about 2-3 times more expensive to use in production than organic cotton or recycled synthetic fibres, which reflects on the sales price. But you'll have a 100% natural, sustainable and comfortable product. If you like to live consciously, and/or exercising is part of your daily routine, consider investing in high-quality, feelgood basics that are good for your mindset, skin and overall comfort.
Starting your day with a good feeling about who you are, what you look like and what you do for the world around you is as easy as … putting on your underwear!
*)
Our eucalyptus fibre is TENCEL™ Lyocell, made by Lenzing AG in Austria. Saint Basics is an official Lenzing partner.