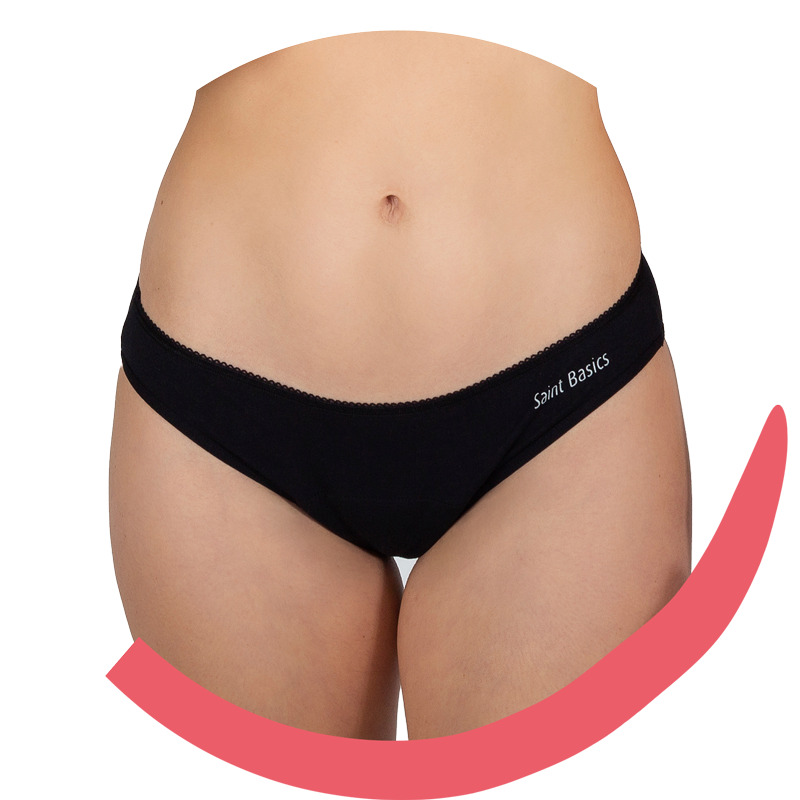 And save a LOT of plastic!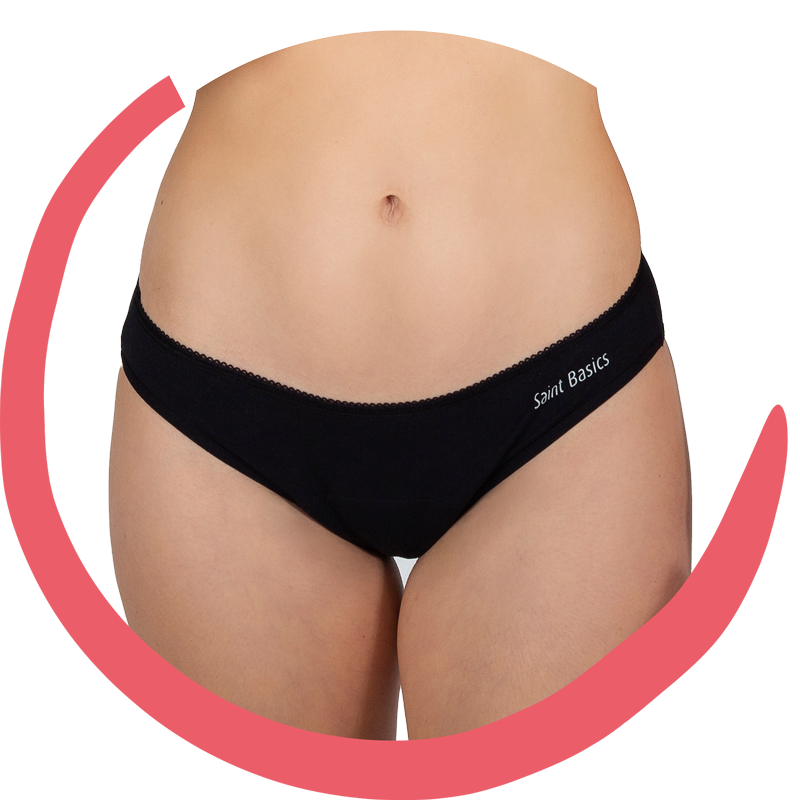 Until the water becomes clear.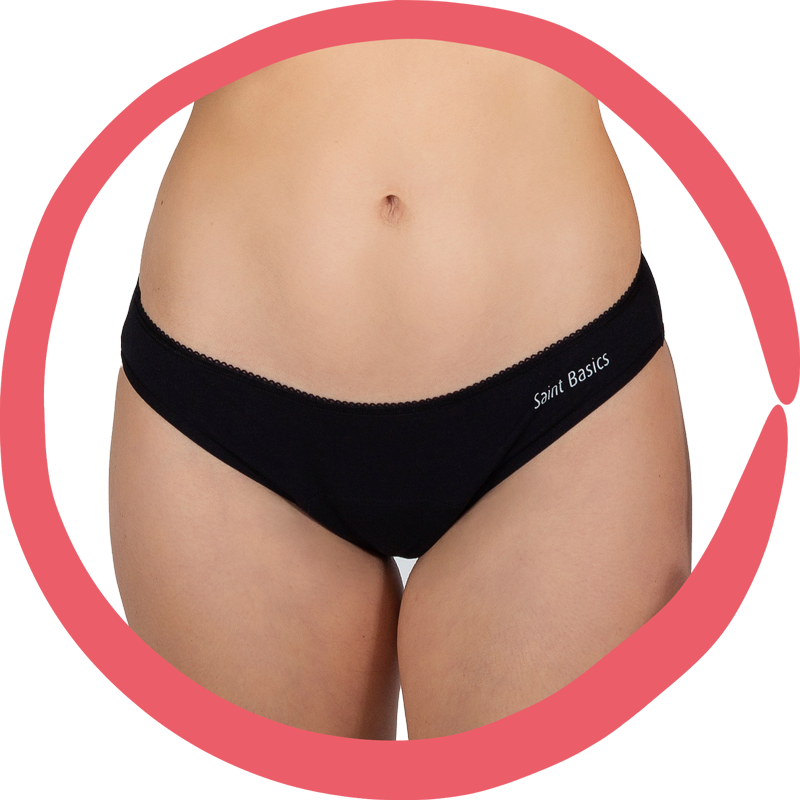 3.

Wash, dry and wear again!
38% TENCEL™ eucalyptus
47% cotton, 15% polyester

100% TENCEL™ eucalyptus
with a coating of 25 micron polyurethane
95% organic cotton
5% elastane

A reusable and leak-free solution for your period. Looks like regular underwear but has built-in layers that keep you dry, fresh and odour-free. Beautiful, practical and super comfortable.
Comfortable and breathable
Made to last at least 50 washes
Also suitable for slight urine loss
1 St. Beatrice has the absorption capacity of 2-3 tampons
(normal/medium flow)
Order a 2-pack St. Beatrice and get a free wetbag! Take a clean pair of panties with you wherever you go. When it's time for a change, you can put your used panties in the wetbag. It's small, convenient and guaranteed leak-free!
1 tampon = 500 years pollution